Subatomic electron spiral.... or maybe spin!?
Ancient spiral snake petroglyph.
Whirlpools (or spirals in water) don't happen naturally after a 9 magnitude earthquake do they?
Last Whirlpool was in ancient Babylonia a.k.a Yemen, Babylon means Gate of Gods.
3/8/2010
May 2010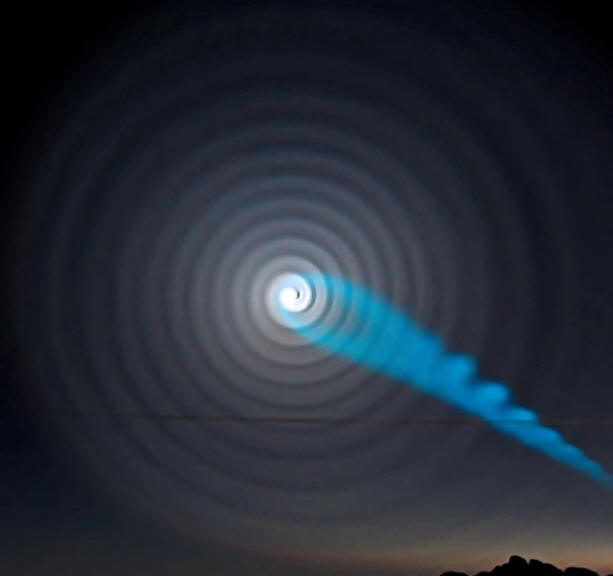 Most famous spiral Norway December 9, 2009.
Weird Petroglyphs are weird.
The spiral meant many things to the ancients:
The Celts and the Norse from the North the meaning of their spiral means all Universe, it means eternity, and it means goddess;
the Romans and the Greeks they believe the spiral is of the gods, the oneness of the soul;
the aborigines, they believe it means all things that are glorious;
the Islamic people, their spiral is for Holy things that cannot be written, they do not write the words of the God and Goddess they use the spiral;
the African cultures, use it as the womb for the great mother and goddess;
the Orient spiral means the beginning of all life, where the gods come from;
in India, it means the one, female sexuality and in their spiral you can find the Fibonacci sequence, the golden ratio that is seen in all energetic life forms;
the Native Americans use the spiral for meaning all energy, all consciousness, the Great Spirit;
for the Hopi, it means the sacred ones, all living things, and journey of everything living;
the Mayan used the spiral for the seasons, the solstice, and the circle of life – all life and
for the Polynesians, it means immortality.
Epic Galaxy Spiral